THE DOCTORS COMPANY INSURING HIGH RISK PHYSICIANS!

From the small amount of research Bobbie could do, she discovered that both Dr. G. James Avery II (ML# G38981) and Dr. Sheldon Jordan (ML#G38150) are insured by a malpractice carrier called, The Doctors Company, based in Napa, California. Their website link is
http://www.thedoctors.com/
Bobbie called the Doctors Company, each time she was injured with little result. She feels The Doctors Company is not concerned with injured patients and continues to protect Dr. G. James Avery and Dr. Sheldon Jordan. Despite the fact that Dr. Jordan used unlabelled Botox from his refrigerator and recklessly caused serious damage to Ms. Jenke, he continues to be insured by The Doctor's Company.

Recently Bobbie called the Doctor's Company and spoke with Mr. Truman Burke, representative for Dr. G. James Avery. Mr Burke stated that Dr. Avery was found by their Cardio-Thoracic specialist to be innocent of any claims made against him by Ms. Jenke. When Bobbie asked for the name of this physician reviewer, Mr. Burke refused to give it to her. Ms. Jenke asked the Doctors Company why they would insure surgeons who perform surgeries with such a poor long-term outcomes and procedures which carry such high risks. Bobbie's own surgery which Dr. Avery called Thoracic Outlet Surgery is documented in various medical journals to have a less than 50% success ratio, although Dr. Avery never told Bobbie this prior to surgery.

On February 22, 2007, Linda Adams, Vice-President of the Claims Department for the Doctors Company called Bobbie back stating she could not answer the question as to why or why not their company chose to insure certain surgical procedures, even those documented with poor outcomes in the medical literature.

In Bobbie's experience The Doctors Company supports "cost-shifting." This means instead of making doctors and/or their malpractice carriers financially responsible for taking care of patients like Bobbie following severe iatrogenic injuries by their doctors, The Doctors Company supports letting the public and U.S. Taxpayers pay for their doctors bad decisions, dangerous procedures, and medical errors.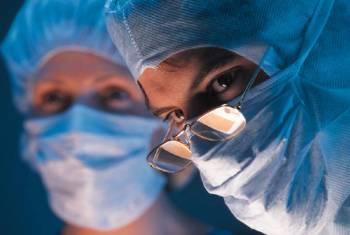 Contact Information:

Patients For Access to Quality Care

P.O. Box 3454

Santa Rosa, CA 95402

This is a Public Service Page